Selling innovative solutions comes with its own set of challenges. The common challenges faced especially if selling to enterprises are,
Sellers must handle many stakeholders who come with different powers as well as different buying intentions.
Sellers understand & navigate the complex buying processes with many stages of evaluation.
The sales cycle can be quite long with multiple rounds of meetings, evaluations
Contrary to popular belief, there will be higher resistance to accepting innovative solutions in most enterprises.
There will be competition as most enterprise buyers want to shortlist among multiple vendors.
At GrowthAspire we understand the challenges in selling to enterprises. To overcome these challenges, we believe every organization must have a playbook that takes care of these challenges and sellers must become adept at following the playbook
GrowthAspire offers an innovative way to build Enterprise Sales Playbook. Below is a brief list of what the playbook must include,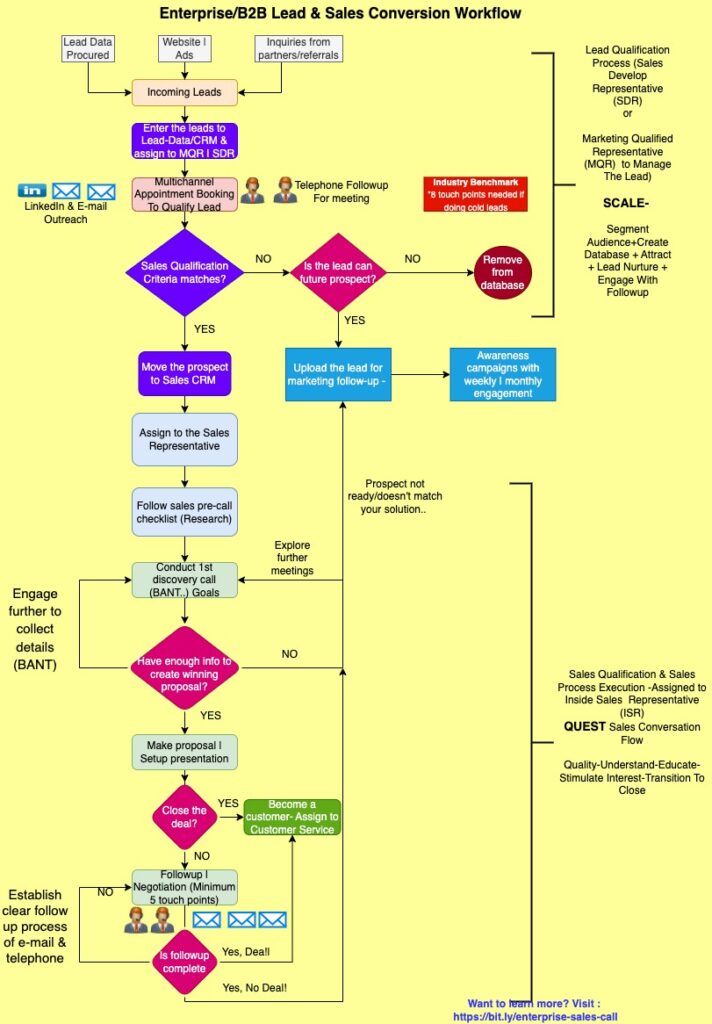 GrowthAspire Enterprise Sales Playbook

Sales tools
Optimizing the enterprise selling journey is a key requirement and sales tools help. The playbook must include the key sales tools to ensure that your sales team has consistency in all sales conversations.
Some of the sample sales tools are,
Prospect Mapping
Value Proposition Statement (30-sec Pitch/3 minute Intro )
Unique Selling Point
Proposal / Presentation Deck
Lead Qualification Checklist
Developing negotiation tools
Defined Sales Process | Sales Funnel

Having a well-defined process is as good as 50% of won. Unfortunately, most businesses don't realize the benefit of the sales process, instead, they follow the buying process dictated by the enterprise buyer.
At the GrowthAspire, we help you define a well-defined process that is appropriate for business and provide each stage with tools & scripts to track and measure.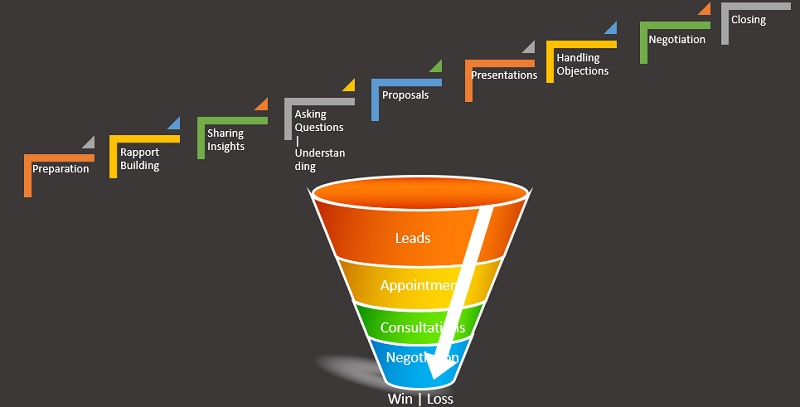 Written Sales Scripts

Most businesses don't have clear sales scripts and salespeople just wing it in front of customers. GrowthAspire helps you overcome this by creating sales scripts that can be relied upon during sales situations.
The sample scripts will be for the following cases
Appointment Generation
Introduction Script
Rapport Building Script
Probing Questions
Sales Presentation Script
Benefits & Value Script
Objections Handling Script
Closing Script
E-mail Intro Script
Follow-up Scripts
LinkedIn Messaging Scripts
Appointment Generation

Generating appointments is key to keeping the sales team busy. Whether your sales team is of field force or an inside sales team, we can help you generate consistent appointments from LinkedIn, E-Mail using our outbound prospecting program.
We help you get leads from multiple digital channels with the lowest cost per acquisition.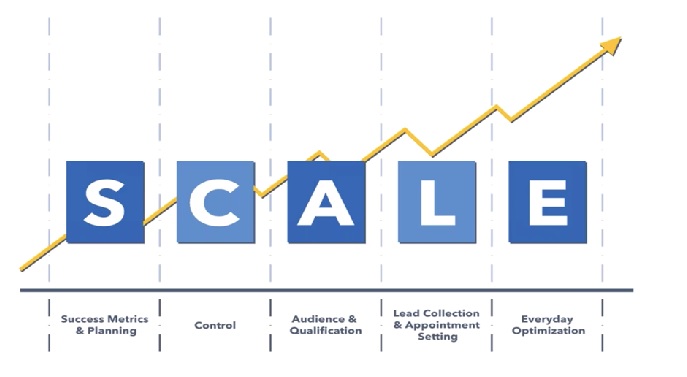 Develop customer Insights

Getting the attention of today's enterprise buyers is a challenge. Sharing insights is one of the powerful ways to get buyer attention. Insight is not about your soln. but it is about your customer's problems and industry challenges.
At GrowthAspire, we have proven frameworks using storytelling concepts that helps develops insights to get buyer attention.
The result-oriented – engagement model
For businesses who are seeking B2B and enterprise clients, GrowthAspire offers a unique 100 days sales transformation program that includes sales training, coaching calls, and technology implementation support.
Our promise is, during our engagement, you will be ready with a Winning Sales Playbook that assures you of consistent and predictable sales results that grow on auto-pilot.
What are you waiting for??
GROW YOUR SALES TODAY
Want to get more details?