Chances are that your sales not growing, revenue is down and you want to know the reasons for the same.
As in charge of sales as Head of Sales or Owner, you also want to diagnose the problems and make changes immediately, so you achieve the quarterly and annual targets.
What are the proven ways to troubleshoot sales problems?
This list of 21 reasons covers the biggest challenges facing sales and how you can overcome these if it is happening in your business.
1. Lack of clarity on your sales wins and losses
One of the key things that successful sellers do is reflect always on what is working and not working. Markets are extremely dynamic and what worked a year back may not work now.
So if you don't know clearly what is causing you to win, you can't repeat the same wins. At the same time, if you also don't know what is causing you to lose sales, you will up doing similar mistakes.
Look in your own data, a CRM, and ask what kind of inquiries we are winning, what are we losing, and what products, territories, and many analytics data exist for sales to analyze. So do this one every month or 90 days to reflect and this alone can help to win more deals.
2. Inconsistency in generating Leads
If you don't have a consistent lead gen system built, then chances are you will have dry and bounty spells on different months. In some months, you get 5 leads, and in others 30 leads and this makes your sales pipeline not proper. You must ensure your sales pipeline grows consistently. If this is a problem you are having, then go ahead see and how you can address it here.
3. Sales team compensation not aligned
One of the key factors to help sales teamwork is motivating them with the right compensation. Ask, if the compensation plan you have really works. Did any recent change or no change for a long time affect the salespeople's motivation? Aligning the incentives is one of the key factors.
4. Partners, marketing not helping
If you are relying on leads from partners or marketing then chances are that they have changed something and it is affecting lead flow. Look at the marketing or partners on any changes being done. Have they cut back on investments?
5. Poor sales follow-up
Money is in the follow-up. This is known to any seasoned salespeople but newbies won't get or you lack the system to follow up. Today with prospects available across multiple channels from telephone, e-mail, and LinkedIn follow up though keen, is not easy.
Whether is SDR doing dial follow-ups, sales reps following up on deals, or closures, it has to be tracked, and follow-ups as per benchmark. Studies show that a minimum of 8 follow-ups is required to convert the lead to opportunity.
Ask yourself, do have the system to track all the follow-ups, are reps doing it consistently? Is every lead, or opportunity followed up in the last 30 days or 90 days? Are they being nurtured?
Watch this video to learn how to set up a proven follow-up system using an AI-based Tool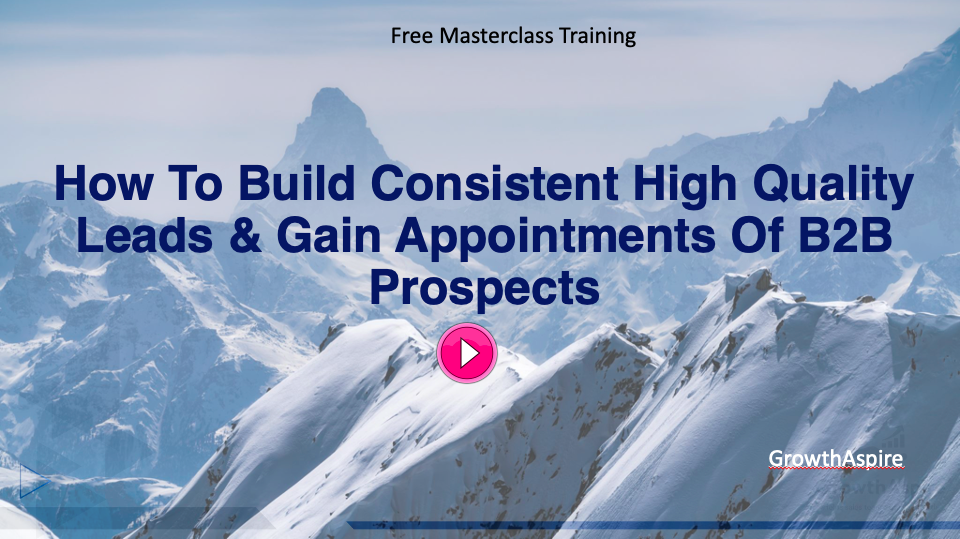 6. Changing Competition Landscape
As the markets are dynamic, chances are new competition has come up or existing competitors doing things differently. Are you watching what your competition doing? Does your USP really make an impact? Have you defined the right differentiators that get your prospect's attention?
7. Poor planning or no planning at all
It is very possible that your planning and forecasting have gone wrong or sometimes even planning is not done. The reality though, without proper planning, sales don't happen.
Using the right set of analytics tools, and market benchmarks, you can arrive at forecasted numbers that are challenging but also realistic. Instead, if you set numbers out of the air, most people just give up. So use the right analytics to arrive at the forecasted numbers.
Here is a sales resource planning tool we have developed that can easily help you.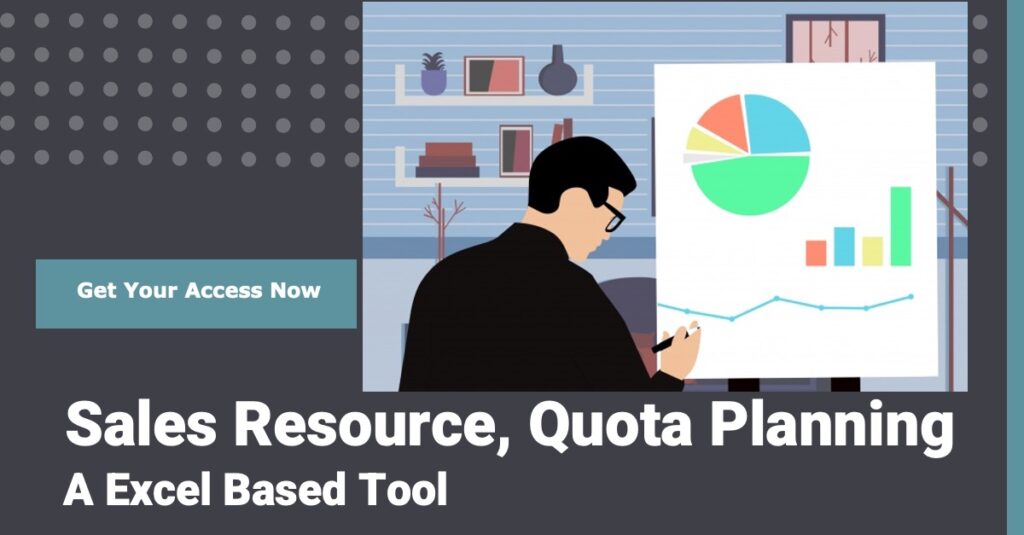 8. Not hiring the right profiles
Talented salespeople are hard to come by. Depending on the role, market, and expertise required, you will need to hire the people. The people who are hired also need to be passionate, smart, and also have the right kind of training and mentoring to happen.
Take a look at the team. Are there any wrong hires, are there any people who are not the right fit for the job? If so, good to churn quickly and make team productive.
9. Sales quotas and targets are confusing
Why sports are interesting? Because what needs to be done is clearly defined and known to everyone. Ask yourself, if the sales team is like players, then do they have clearly defined numbers in front of them? Though in some businesses over-emphasis on sales quota, and targets are that actually harms the sales success, defining sales targets is critical.
It is important to track the lead measures in terms of activities such as numbers to dial, e-mail follow-up, deals to close, demos completed, and revenue goals. Having dashboard or leaderboards are becoming common now in sales that uses gamification.
10. Poor qualification
One of the areas where sellers in B2B can get stuck and lose a lot of time is early in the sales call not qualifying the prospects properly.
A wrong prospect can not only end up losing but also take away a huge time. Having a clear set of qualifications is critical for everyone to pursue opportunities. Ensure that lead qualification is in place and everyone practices the same.
11. Virtual selling skills
With COVID-19 it is now becoming more and more important that the sales team require virtual or remote selling skills. Now the skills required to do sales over the telephone, e-mail, Linked In, and video is different from doing the same over face 2 face. Virtual selling is here to stay and more and more buyers are getting comforted by that.
So it is important that you practice virtual selling and get the team equipped with the right tools and skills. To practice remote selling here is a quick starter checklist.
12. Poor or no pipeline management
Do you have full details of your pipeline at any given time? What is the shape of your pipeline? Where is the team usually getting stuck? Using sales analytics becomes critical once your sales team grows and chases multiple deals across territories. Relying on just excel is not going to be effective in today's fast-moving world. Use CRM and track key metrics weekly to ensure the pipeline is smooth and ensure growth
13. Sales team is not productive
One of the common thing studies have shown is the sales team do not spend enough time speaking to customers. If you profile your sales team activities and time spent, how much time are they spending interacting with clients?
The top company's sales team spends 67% of the time engaging with customers. Their time in operations and administrative work or have bad time management skills. Equip the sales team to be in front of customers more and use the latest productivity tools to ease the administrative work.
14. Multiple products or new market confusion
Launching of new products or entering new markets involves new-level product and customer development. The scope of work here is different from managing existing products or markets.
Having the teams sufficiently trained on new product selling or new customer development is critical, else most sellers get confused and leading to poor sales success, and also many might quit the job.
15. Bad Performance is Tolerated
Is your sales team a true meritocracy? It can be difficult to decide to fire someone, and more difficult to go through the time-consuming process of hiring someone to replace them. But though it's tough, don't let your sales team stagnate and allow a bad performer to bring down numbers.
16. Lack of structured sales process or CRM underutilized
Is the sales team following the sales process? Does it reflect in the CRM? If the CRM usage is less or people use it just to log details, then the sales team is mostly winging instead of relying on a process to drive sales. Getting the sales team aligned to the structured sales process is critical to driving sales success.
if you haven't customized your CRM or don't follow the best practices, you're wasting a powerful tool. Make sure you have the right sales practices and processes in place to leverage CRM. See how it can be done.
17. Minimal or No Sales Training
Sales training is not the same as product training or on-the-job learning. The sales teams that have gone through proper sales training and coaching show tremendous increases in their sales performance success. So having the sales team acquire the right skills, competency, and attitude is a proven way to succeed.
Top companies ensure that sales teams are always equipped with the right skills and tools to ensure they are ahead of the game. Be it pipeline generation, pipeline conversion, sales negotiation, or account management, sellers are required to be trained continuously.
At GrowthAspire we have been training sales teams across industries. Check out our programs here
18. Not Enough Sales Coaching
Top Sales managers are those who lead by coaching. Coaching is not something that comes naturally to every manager. Many sales team members find themselves stuck or even managers find not able to help them.
During these times, the sales team members and managers require coaching. Having consistent one-on-one coaching focused on improving their sales skills to boost performance can become critical to sales success.
19. Sales team devalues the product
Are your sellers giving too many discounts or feel pressured to offer reduced prices? Or as a strategy, you are following to cut prices? Now lower prices don't mean higher sales many times.
It is important to understand the market dynamics and set the pricing. Once the pricing is set it is important for sellers to believe in the price and communicate the value to buyers.
20. Lack of pre-sales and sales team alignment
If you have a structured sales team as pre-sales, sales, or SDRs and ISR then it is very important that the right set of tools are used for aligning and communicating b/w teams. Else it is very much possible that the team that works in silos will end up with poor information flow and client requirements won't be understood properly, proposals made will be not captured full details.
Having clear alignment b/w teams is critical. The same goes even with the marketing and sales team.
21. Complacency
It is very natural that sellers who get used to certain markets, and products become comfortable. They try to get sales from existing clients and do not pursue new customers. If this happens it can be a bad thing. So it is important to challenge teams to aim higher and achieve the same. Setting challenging but realistic goals is key. Teams must focus on increasing not just volumes but can order value, higher profit, more range, etc.
Now that you understand some of the major hurdles that can slow down your sales team, it's time to make adjustments. By implementing some of the highest-level solutions to these problems, your sales team will stop struggling and start succeeding.